The Strategic Account Management and Industrial Synergies training course lasts three days and is designed for the global Strategic Account Managers, and the commercial and sales directors who manage an international area. it can be handled in English or French language. It is preceded by a questionnaire aiming at knowing more about the expectations, notably through information on the advancement stage of the companies in Strategic Account Management and the seniority of the trainees in commercial functions. It is followed three months after the three days session by a 45 mn personalized coaching by telephone or video conference.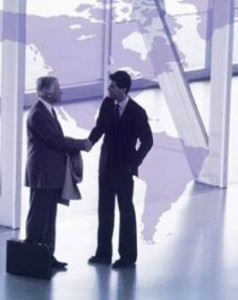 The strategic objective is to create a sustainable cultural change allowing the organization to recognize the strategic customers, to focus on dedicated adding value solutions, and to develop  long term partnership agreements.
The global educational objective of the Strategic Account Management and Industrial Synergies training is to make the trainees capable to :
identify, manage and develop a strategic customer, with the aim of becoming one of the top two suppliers
create the conditions of a long term win- win relationship with strong added value, in a way which can evolve towards potential partnership
manage and make coherent the internal and external communications linked to the strategic customers.
The training gathers the theoretical basis linked to strategic account management and topics linked to concrete solutions necessary to cope with real work, with a maximum of experience transfer. It enhances win- win negotiations methods and behaviors. It is mainly based upon cases studies and uses video simulations.
It differentiates from standard trainings, through inclusion of topics like negotiation of the English clauses, assessed justification of an outsourcing strategy, impact of the cultural differences on the commercial approach, and deepening topics linked to the search for added value, partnerships attractiveness, KPI to be shared with the strategic customers.
Detailed programme is available on request.